Call Today 248-688-5473






Shaolin – Living History
Kung fu or Gung fu is a Chinese term alluding to any learning, practice, or study that requires time, patience, and energy to complete. In the West, kung fu is used to refer to Chinese martial arts.

In China, the oldest and most prestigious institutionalized martial art is Shaolin kung fu. The origins of this martial arts style can be traced to the first Buddhist Shaolin temple in China's Henan province. The Shaolin temple of Henan province was built in 495 AD. The temple was built for a Buddhist master named Buddhabhadra, who preached Nikaya Buddhism.

He hailed from either India or Greco-Buddhist Central Asia. Buddhabhadra was the first abbot of the Shaolin Temple.
He had two chief disciples Sengchou and Huiguanng, who were both exceptionally accomplished martial arts masters.

Another Buddhist missionary named Bodhidharma arrived several years later from India. Accounts differ on the date of his arrival. Early accounts claim he arrived during the Liu Song dynasty (420-479 AD). Later accounts date his arrival to the Liang dynasty (502-557 AD).

Bodhidharma was asked to teach at the first Shaolin Temple, where he became its spiritual leader. Bodhidharma brought Dhyāna Buddhism to China, which was subsequently called Ch'an. He also had an exceptionally skilled disciple called Huike.

Shaolin kung fu began to take official form during the time of the Sui dynasty (581-618 AD). Chinese Shaolin monks and nuns began to create martial arts styles of their own, which evolved over the course of the following 1500 years to the present.

Quan and Ch'an are interconnected in Shaolin kung fu. Ch'an is a school of Mahayana Buddhism developed in China that stresses the importance of meditation as followers pursue their individual paths to enlightenment and nirvana.

Quan fa is a Chinese term for martial arts translated as "the law of the fist" or "fist principles." Quan is used to identify schools of Chinese martial arts. The Michigan Shaolin Wugong Temple offers classes in Yue Chia Quan, which is descended from the original Northern Shaolin Kung Fu developed at the first Shaolin Temple.

Some monks have believed that Shaolin is Ch'an and not Quan, but they are two sides of the same coin. The Shaolin Temple has passed down an invaluable inheritance in the form of martial arts, and it should not be allowed to die down.
Join Detroit Kung Fu classes today!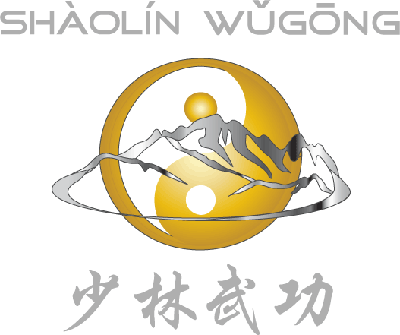 Copyright © 2019 - Michigan Shaolin Wugong Temple - All Right Reserved - Web Design by Asian Martial Arts Design
Being raised up from the otherwise flat crystal, the lens
replica watches
bump simply had more opportunity to rub against things. Second, lots of people simply do not like them from an aesthetic point of
replica watches
view. It is true that the magnifier lens can detract from the symmetry of a watch, and look odd while looking at the watch's side profile. In response to this, lots of people started to have magnifier lens removed through various types of customization, and makers ended up making models with and without the magnifier lenses. So consumers had two options, either go with a cleaner looks or have a date indicator that is easier to see. Turning The Crystal Upside Down: Clever Method Of Placing A Magnifier Lens Feature Articles
replica watches sale
Turning The Crystal Upside Down: Clever Method Of Placing A Magnifier Lens
replica watches
Feature Articles The next step in the evolution of the date window magnifier was very clever, and
replica watches
almost seems obvious given the result.